In 2021, Umlaut Festival, set on April 22 to 24 2021 at the Shakirail (Paris 18), unfortunately had to cancel its edition because of the sanitary crisis. Umlaut France was however committed to maintaining the creation with a week of residencies for 3 projects at the initiative of the musicians of Umlaut collective. It happened at the Shakirail (Paris 18), and live on the waves of radio Shak!

On the program :
– A new collaboration with Pascale Criton and the musicians from the Parisian and Berlin collectives
– « Calques » by Karl Naegelen for Quatuor Umlaut  and clarinetist Joris Rühl
– The creation of Brique , Eve Risser's new quartet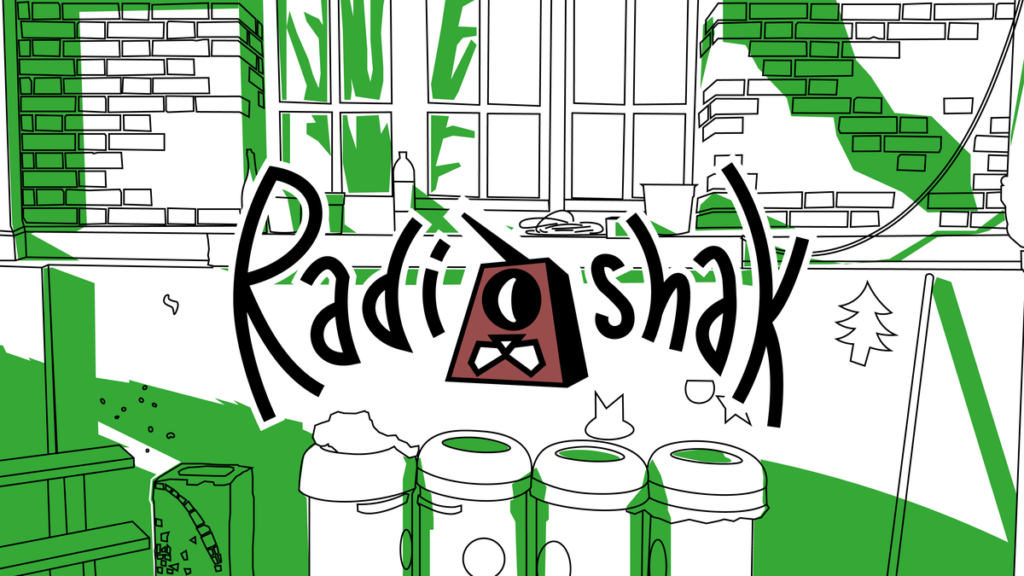 Umlaut meets  Pascale Criton
Pascale Criton (composition) / Eve Risser (piano) / Amaryllis Billet (violin) / Joel Grip (double bass) / Sébastien Beliah (double bass) / Joris Rühl (clarinet) / Pierre Borel (saxophone) / Antonin Gerbal (drums) / Hannes Lingens (drums)
It was with both great enthusiasm and spontaneity that the Umlaut collective turned to composer Pascale Criton to invite her to work on an original creation. The project brings together musicians from the Parisian and Berlin collective.
The French contemporary music composer and musicologist is particularly dedicated to micro-tonal scales, whether associated with traditional instruments or digital synthesis. Her music is characterized by a ductile approach between pitch, timbre, noise and acoustic phenomena, which stimulates the emergence of incredible sounds. The composer is used to working in close collaboration with the musicians she writes for and this is part of the DNA of the Umlaut "musicians-researchers": to seek the sound, to feel around, to experiment together…
These three days of creation will be a real meeting between the composer and the musicians. They will exchange ideas to create a new piece together, between writing and improvisation.
« Calques » – Quatuor Umlaut & Joris Rühl »

Amaryllis Billet (violin) / Anna Jalving (violin) / Fanny Paccoud (viola) / Sarah Ledoux (cello) / Joris Rühl (clarinet) / Karl Naegelen (composition)
The Quatuor Umlaut is a brand new ensemble at the initiative of violinists Amaryllis Billet and Anna Jalving, joined by violist Fanny Paccoud and cellist Sarah Ledoux. Their first creation, « Calques » by Karl Naegelen, was an opportunity to work with Joris Rühl and form a quintet with clarinet.

The piece is built around a zooming relationship between the clarinet part and the string quartet. As if the string quartet were trying to recreate the sound of the clarinet on a grand scale, and in particular the sound of multiphonics slowly evolving thanks to continuous breathing – a technic that Joris Rühl has been developing for several years.
Brique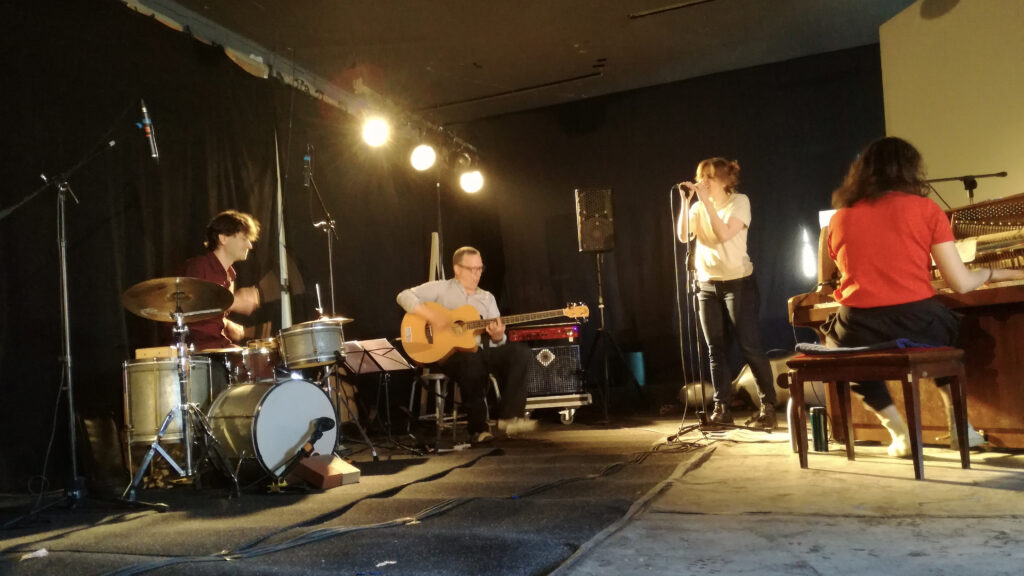 Bianca Iannuzzi (voice) / Eve Risser (piano) / Luc Ex (electro-acoustic bass) / Francesco Pastacaldi (drums)
In the midsts of fruitful strikes, pandemics, cancellations and false starts, the quartet Brique gets together to give shape to a multi-referential music, but not too much. Melodic lines in traditional Italian songs that smell like struggle put in poetry to the rhythmic and verbal beatings in English, French or German, hip hop phrasing, mixing incisive and very soaring tempos, and it feels good.
Meeting with Umlaut Musicians