The 2019 edition of the festival was built around the German composer and pianist Alexander Von Schlippenbach, invited to Paris for a week of residency with the musicians of the Umlaut collective the UMLAUT BIG BAND. This work resulted in two unique and original performances, as well as a solo concert by Alexander Von Schlippenbach, which acted as a red thread all along the festival.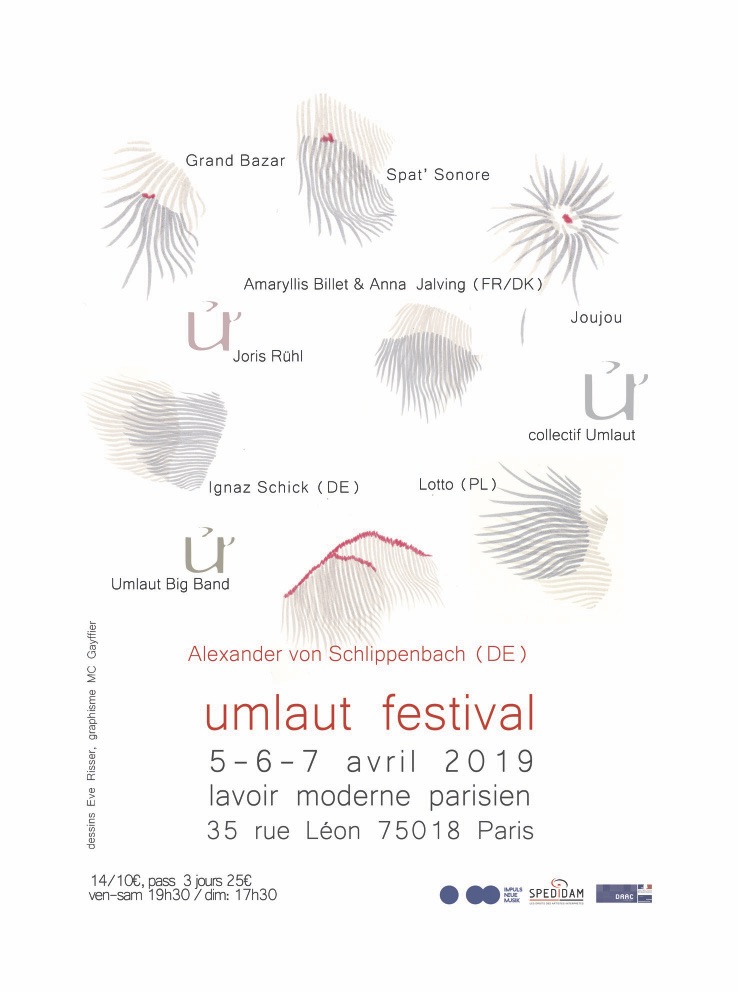 Umlaut Big Band plays Alexander von Schlippenbach
The pioneer of European improvised music, Alexander von Schlippenbach, meets the new generation of French jazz with Umlaut Big Band. His interview and concert extracts are presenting the programme  UMLAUT BIG BAND plays Alexander Von Schlippenbach.
Creations, re-writing of past pieces, and a 3-days residency bring up a new programme for big band meeting jazz, contemporary and improvisation and starring the German musician on piano !
With Alexander Von Schlippenbach (compositions and piano) / Pierre-Antoine Badaroux (direction & saxophone) / Antonin-Tri Hoang, Geoffroy Gesser, Pierre Borel (Sol) / Léna-Schroll (reeds) / Brice Pichard, Louis Laurain, Gabriel Levasseur (trumpet) / Michaël Ballue, Alexis Persigan (trombone) Romain Vuillemin (guitar) / Sébastien Beliah (double-bass) / Antonin Gerbal (drums)
At Lavoir Moderne Parisien, on April 5th, 2019
Recorded live by Baptiste Chouquet
Video by Léa Lanoë