Pierre-Antoine Badaroux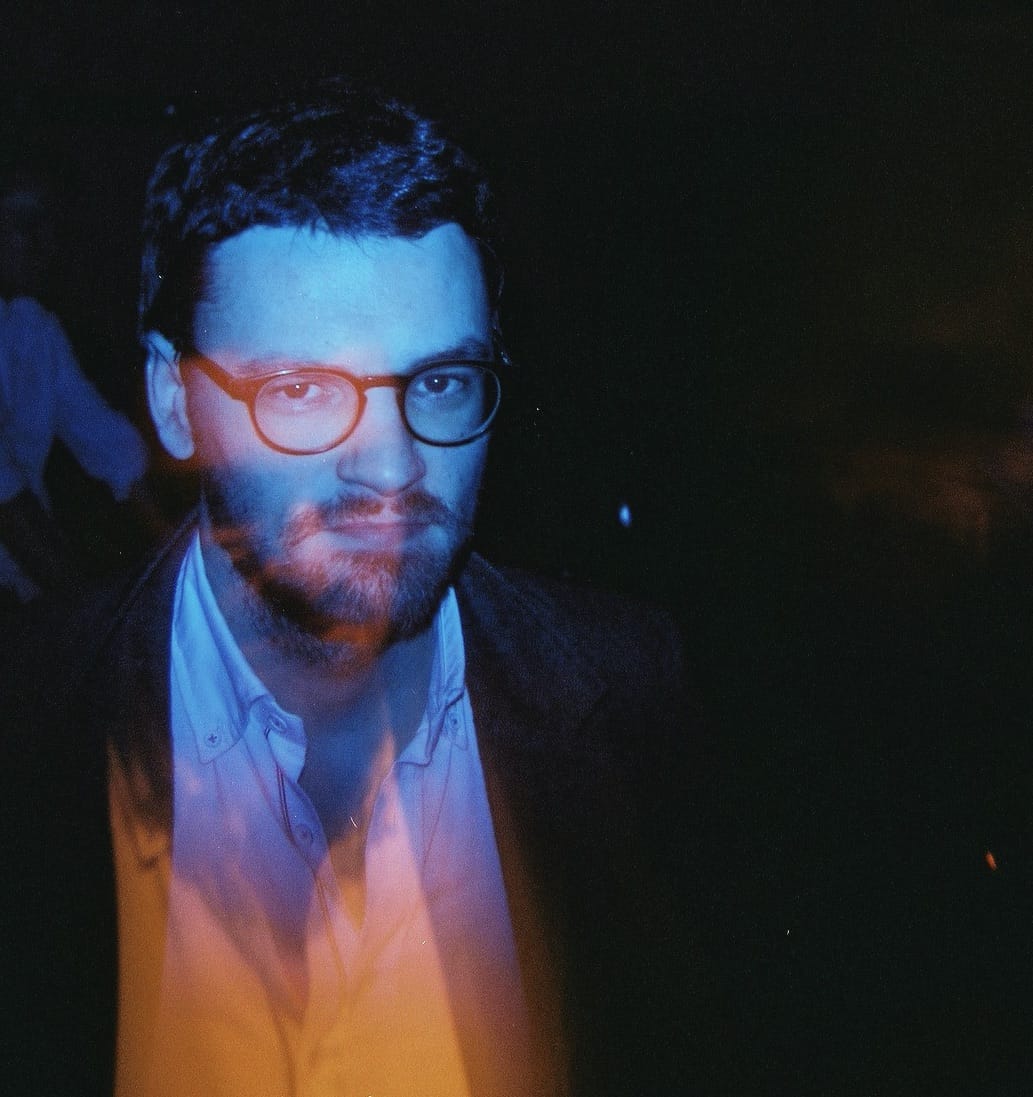 © Joel Grip
On stage, Pierre-Antoine Badaroux is a saxophonist. Off stage, he composes, arranges, researches, reconstructs or deconstructs his own music or that of others.
As a member of the Umlaut collective, he is involved in the production, live or recorded of various music: jazz, contemporary improvisation or composition and experimental music.
As artistic director of the Umlaut Big Band, he deepens through practice a reflection on the history of jazz, its rereading and the work of arrangers.
This has led him to a global research on historical manuscripts of jazz musicians. To enable him to pursue visiting various archives, he has been selected as a Villa Albertine 2023 resident.
He is currently a member of the Peeping Tom quartet (Axel Dörner, Joel Grip and Antonin Gerbal), of Jupiter Terminus (Jean-Luc Guionnet and Antonin Gerbal), of Protocluster (Bertrand Denzler, Benjamin Dousteyssier, Antonin Gerbal).
He co-directed with Sébastien Beliah the Hodos Ensemble, dedicated to the interpretation of open works. They have collaborated with composers Philip Corner, Jean-Luc Guionnet, Bertrand Denzler, Peter Ablinger and Hannes Lingens. With ONCEIM he has premiered pieces by Eliane Radigue, Peter Ablinger or John Tilbury.
Since 2015, he is co-organizer of the Jazz Series, a concert series that draws from the often forgotten repertoire of jazz.
To date, Pierre-Antoine Badaroux has recorded more than twenty discographic references.
Albums
Agenda - Pierre-Antoine Badaroux
---
More info
26 June 2023
Umlaut Big Band - Fourbi
Résidence
Théâtre de l'Aquarium, Paris (FR)
---
More info
30 June 2023
Umlaut Big Band - Fourbi
Festival Bruit, Théâtre de l'Aquarium, Paris (FR)
---
More info
01 July 2023
Umlaut Big Band - Mary's Ideas
Festival Rosa Bonheur, Thomery
​
---
14 July 2023
Umlaut Big Band
Guinguette de Tours-sur-Loire (FR)
---
15 July 2023
Umlaut Big Band
Le Grand Jeu, Dignac (FR)
---
17 July 2023
Umlaut Big Band
La Grange de l'Oiseau Bleu, Arthel (FR)
---
18 July 2023
Umlaut Big Band
Eymoutiers (FR)
---
20 July 2023
Umlaut Big Band
Sainte-Foy-la-Grande (FR)
---
21 July 2023
Umlaut Big Band
Ile de Ré, La Java des Baleines (FR)
---
22 July 2023
Umlaut Big Band
Festival du Souffle, Celles-Sur-Belle (FR)
---
More info
30 September 2023
Zodiac Suite
Théâtre de Saint- Quentin-en-Yvelines, scène nationale, Montigny-le-Bretonneux (FR)
---
More info
10 October 2023
Zodiac Suite
Théâtre de la Renaissance, Oullins (FR)
---
More info
18 November 2023
Zodiac Suite
Studio 104, Maison de la Radio, Paris (FR)
---
More info
17 December 2023
Umlaut Big Band
Théâtre de Chelles, Chelles (FR)
---
14 January 2024
Mary's Ideas
Théâtre de Choisy-le-Roi, Choisy-le-Roi (FR)
---
15 March 2024
Mary's Ideas
L'Hectare, Vendôme (FR)