Denzler-Gerbal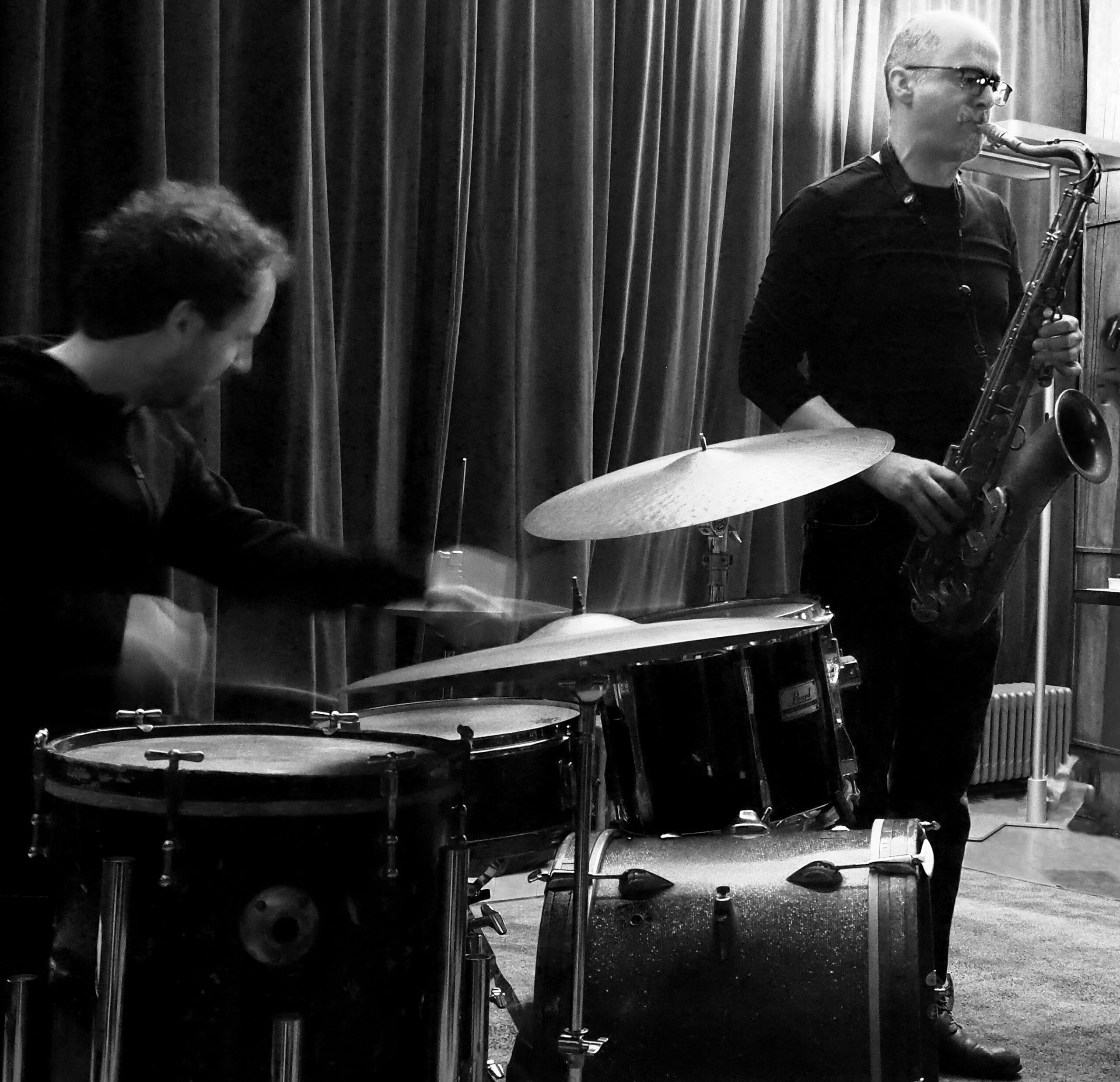 © Benjamin Denzler
Denzler and Gerbal work together since 2011 (Zoor, Denzler-Gerbal-Dörner, Protocluster, Onceim, etc.). They play as a duo since 2012. They have two projects.
In Heretofore, they draw on the history of their instruments to stride across a space in which they generate asymmetric, geometric or enigmatic shapes. Simple and complex sounds, organic and mechanical rhythms, memory and reconstruction interlock while
tending towards a hypothetical here and now. The trio with German trumpet player Axel Dörner is an extension of the Heretofore duo.
In Sbatax, they focus on a persistent flow, feeding the speed with patterns and fragments which are intertwined, superimposed, modified and reinjected in order to create cycles and spirals.
The CD "Heretofore" was published by Umlaut Records in 2015. The CD "Le Ring" by Denzler-Gerbal-Dörner was published by Confront Recordings in 2016. A new record documenting the "Sbatax" project was released in August 2020.