Fidel Fourneyron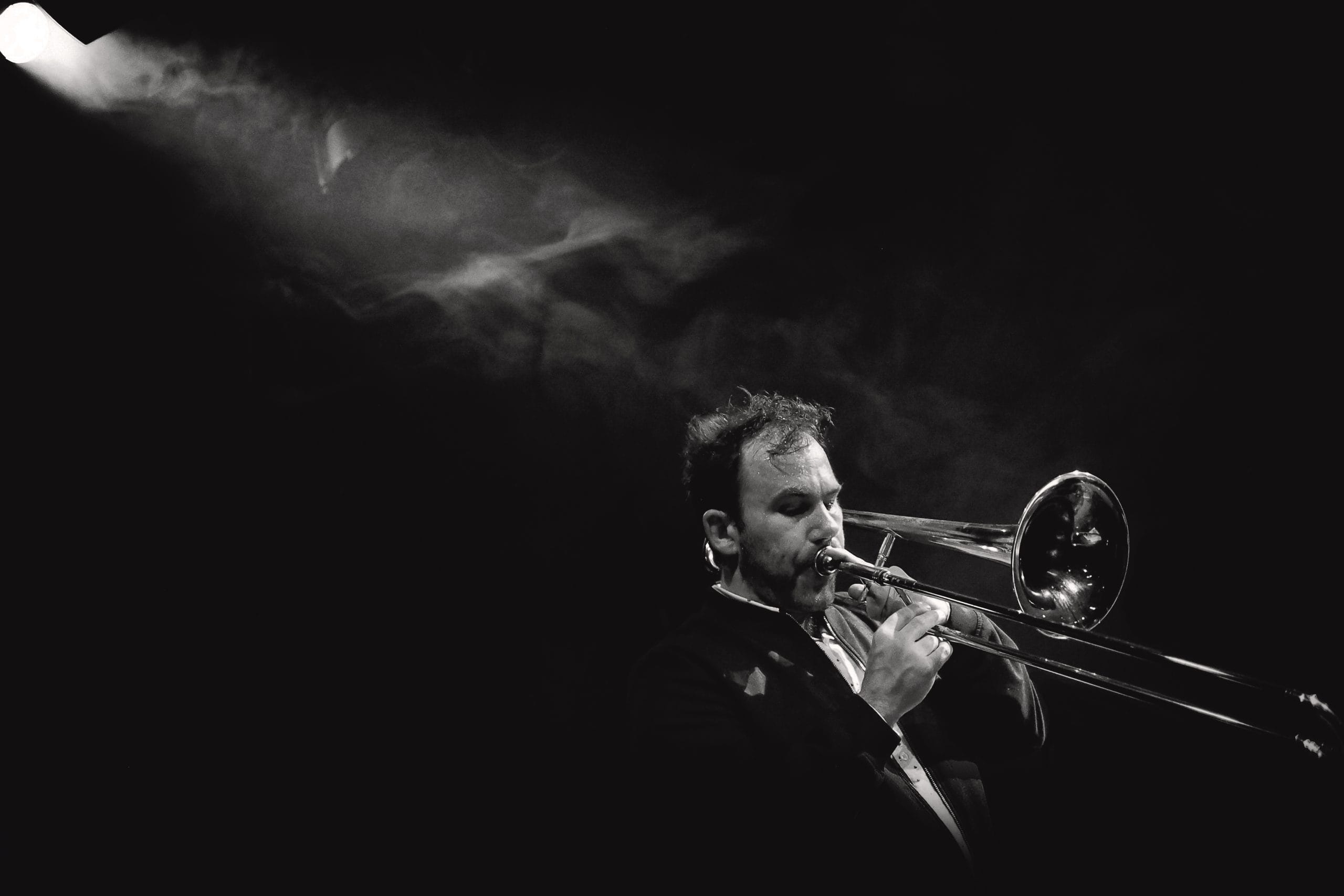 © Jeff Humbert
Winner of a Victory of Jazz in 2019, Fidel Fourneyron is from now on a voice that matters on the French scene.
His trio Un Poco Loco, winner of Jazz Migration, has performed more than a hundred concerts since its creation in 2014, and released in January 2020 its third record "Ornithologie" dedicated to Charlie Parker's music.
Fidel performs solo, and released the record "High Fidelity". He released in May 2018 the first album of his second trio Animal (FFF Télérama, Choc Jazz magazine…). He directs the Fanfare au Carreau, a Parisian orchestra composed of 60 amateur musicians in residency at the Carreau du Temple (Paris), for which he composes an original repertoire.
In January 2019 was released on the record label No Format! the first record of his French and Cuban tentet ¿ Que Vola ?, in which he invites three rising stars of the Cuban rumba to meet his generation of French jazzmen. ¿ Que Vola ? has already performed about 50 concerts in France and abroad (Jazz in Marciac, Lincoln Center – USA, Kinshasa Jazzkif RDC…). Fidel created in March 2020 "La chanson de Renart", a mini opera for a soprano, a children's choir and seven musicians.
Website : fidelfourneyron.fr
Agenda - Fidel Fourneyron