Neuköllner Modelle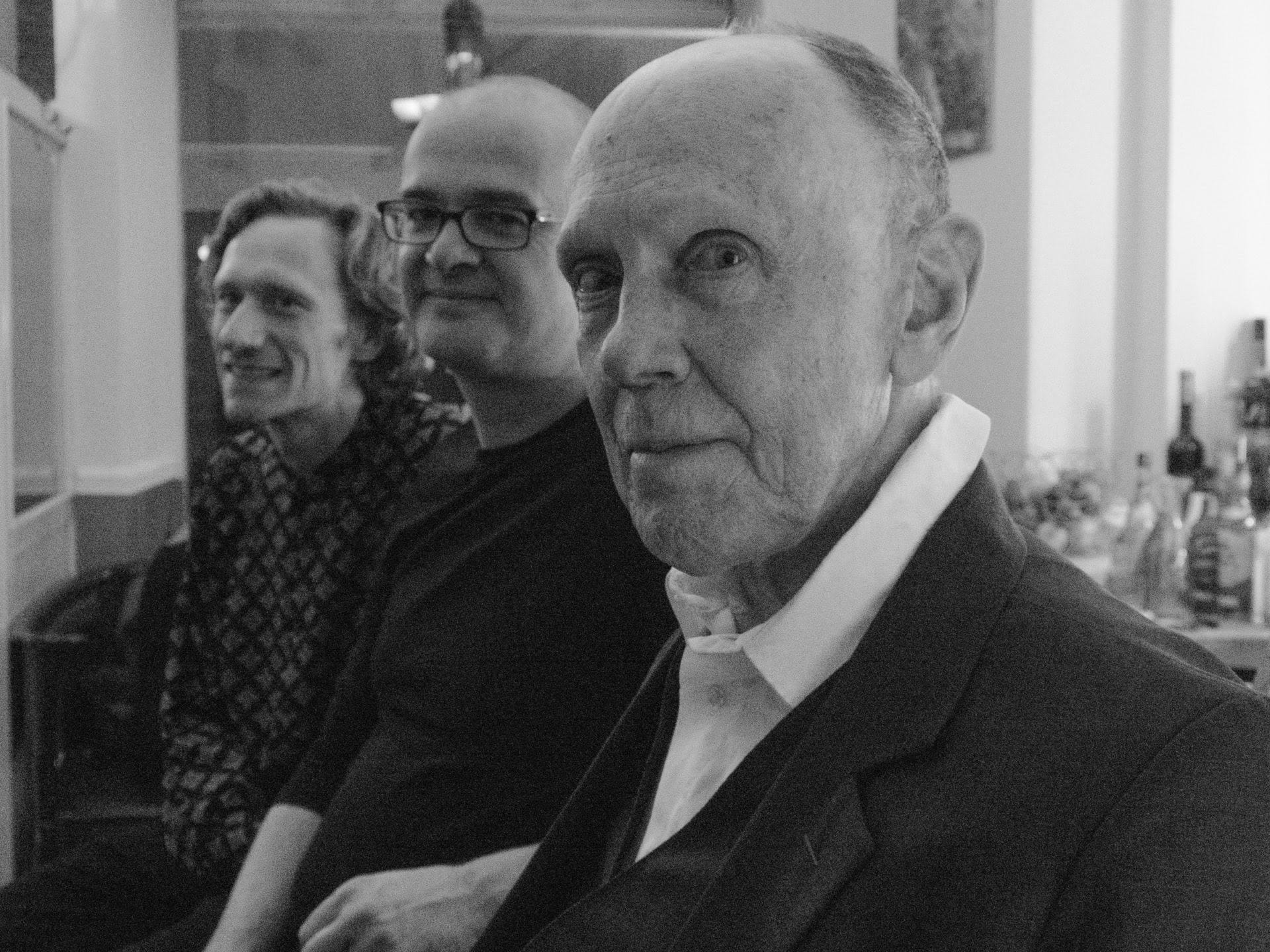 © Carina Khorkhordina
"Pairing Denzler, a musician with an astute approach to minimalist saxophone (check out Tenor (Potlatch, 2012)), with Grip, a collocating musician who ties many disparate European improvisational forms together, and Johansson, the Swiss army knife (although he is Swedish) of drummers, is a genius amalgam of musicians." – Mark Corotto, All About Jazz
Joel Grip, Bertrand Denzler and Sven-Åke Johansson found each other as a trio, which in the beginning was called "Neuköllner Modelle", through the intertwining scenes between Paris and Berlin in 2014.
Denzler-Grip-Johansson depicts the new musical thoughts and craftsmanship of three musician identities who couldn't be further apart (or better distributed) in age. Together they explore new ways of interplay within a classic jazz trio setting. Through clear ideas about positioning and timing, and with the ample sound of gut strings, reeds, and skins, the trio members play and convey an extensive and expanding form.
Even though the trio draws attention to Free Jazz (a genre of which Johansson is one of the European pioneers), their methods embossed conscious focus on current tensions. Johansson has called this music Constructive Free Jazz, or also: Non-Expressive Free Jazz.