Seymour Wright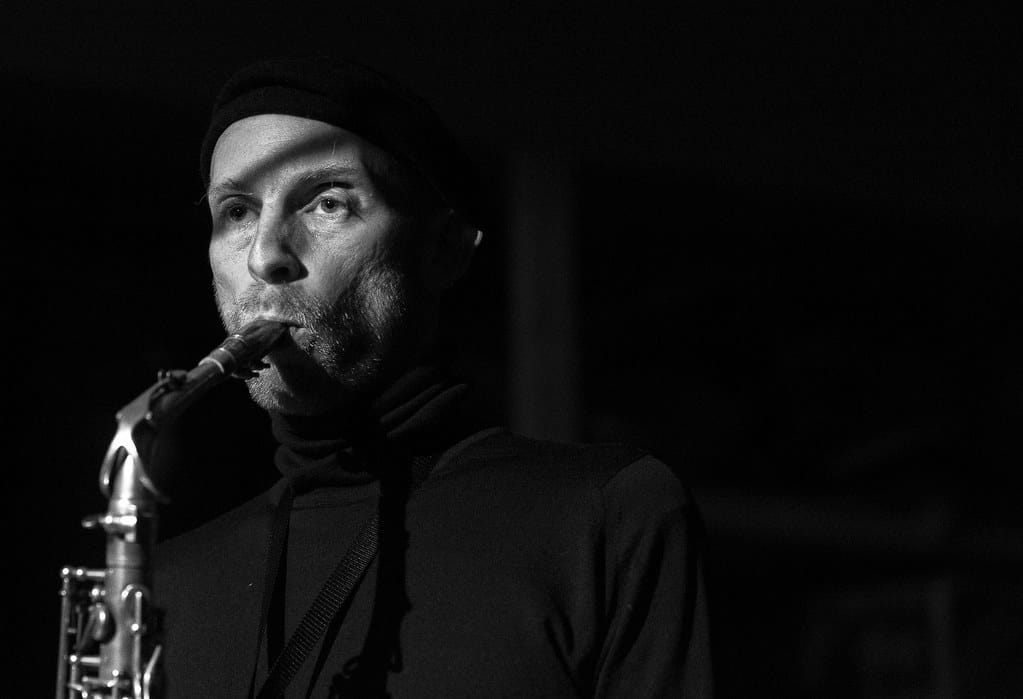 © Laskowski
Son travail porte sur la friction créative située entre l'apprentissage, les idées, les gens et le saxophone – musique, histoire et technique – actuelle et potentielle.
Son travail solo est documenté dans trois collections largement acclamées – Seymour Wright of Derby (2008), Seymour Writes Back (2015) et Is This Right? (2017).
Ses projets actuels comprennent : abaria avec Ute Kanngiesser; [Ahmed] avec Antonin Gerbal, Joel Grip et Pat Thomas; @xcrswx avec Crystabel Riley; GUO avec Daniel Blumberg; La bibliothèque expérimentale avec Evie Ward; XT avec Paul Abbott; un duo transatlantique avec Anne Guthrie et, avec Jean-luc Guionnet, un projet adressant une lacune imaginaire dans l'Atlas Mnemosyne d'Aby Warburg.
Ses écrits ont été publiés dans C // A, Sound American et The Wire.
Agenda - Seymour Wright
---
Plus d'info
07 Octobre 2023
[Ahmed]
UH Festival, Budapest (HU)
---
Plus d'info
14 Octobre 2023
[Ahmed]
Night of Surprises, Stadtgarten, Köln (DE)