Florian Bergmann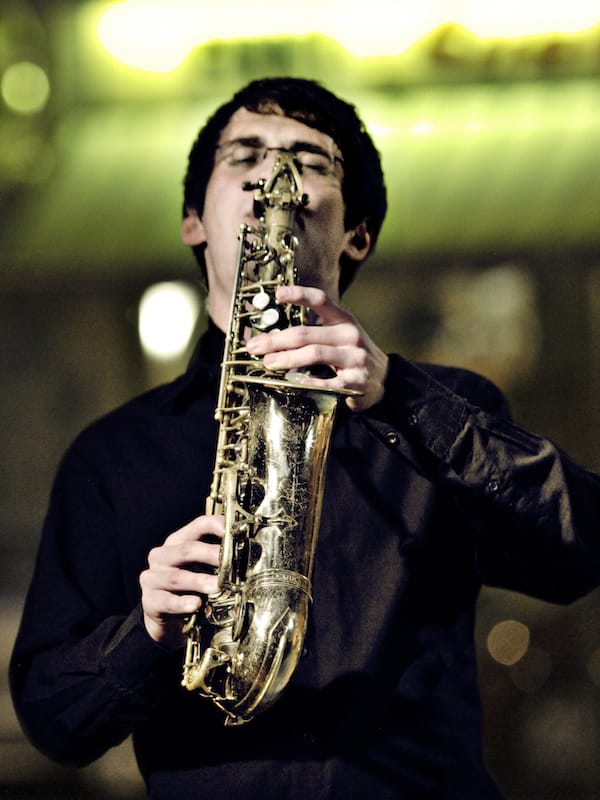 Florian Bergmann (born in Berlin in 1984), saxophonist, clarinetist and composer, studied at the HfM "Hanns Eisler " and at the UdK Berlin. He is leader of the experimental jazz quartet "Cobalt Cluster" and the contemporary chamber music ensemble "Trio Transmitter".
In his electro-acoustical project "Sonic Essence" he illuminates the sonic nature of everyday objects, which he makes musically available through computer samples.
As a member of the alto sax quartet Fo[u]r Alto he elaborates extended techniques for the saxophone, microtonal playing and concepts for room acoustics. He performed and premiered numerous works by contemporary composers and was prize winner of the Hanns-Eisler-Preis for contemporary interpretation 2011.
He is co-founder of the Berlin part of the international musicians' collective and record label "Umlaut Records" and host of the annual International Umlaut Festival Berlin. Furthermore he worked as a composer and musician/performer in numerous interdisciplinary pieces. Concerts worldwide.