Last year, Umlaut festival celebrated its 10th anniversary with a series of podcasts about the festival that did not happen. This year, Umlaut France commits to maintaining musical creation with a week of residency for 3 projects initiated by the musicians of the collective. It will take place at the Shakirail (Paris 18) with a live broadcast of the concerts on Saturday April 24th on Radio Shak !
You will discover live a new collaboration with Pascale Criton and the musicians of the Parisian and Berlin collective, as well as 3 new bands. The Quatuor Umlaut will play a composition by Karl Naegelen for quartet and clarinet with Joris Rühl and Amaryllis Billet. Eve Risser will bring together three other European musicians for her new band Brique.
The live broadcast of these concerts will be preceded by a radio show dedicated to the Umlaut Collective.
Program :
10:30 : Encounter with the musicians of Umlaut – the beginning of the collective, the news, the residency at the Shakirail
13:30 : "Paroles d'enfants" – logbook of workshops around improvised music
14:00 : concert Umlaut & Pascale Criton
14:45 : interview with Pascale Criton
15:00 : concert live Quintet Umlaut plays "Calques" by Karl Naegelen
15:30 : interview with the musicians of the Quintet Umlaut
16:00 : concert live Brique
16:45 : interview with the musicians of Brique
17:00 : gigs @le.tzara – Pierre-Antoine Badaroux & Jean-Luc Guionnet
17:30 : talk show – what's going on with the music scenes today ?
19:00 : gigs @le.tzara – Félicie Bazelaire & Emmanuel Lalande
19:30 : gigs @le.tzara – Louis Laurain
20:00 : gigs @le.tzara – Cyprien Busolini
20:20 : Die Hochstapler live @ Offene Ohren, Munich 2016

Pascale Criton (composition) / Eve Risser (piano) / Amaryllis Billet (violin) / Joel Grip (double bass) / Sébastien Beliah (double bass) / Joris Rühl (clarinet) / Pierre Borel (saxophone) / Antonin Gerbal (drums) / Hannes Lingens (drums)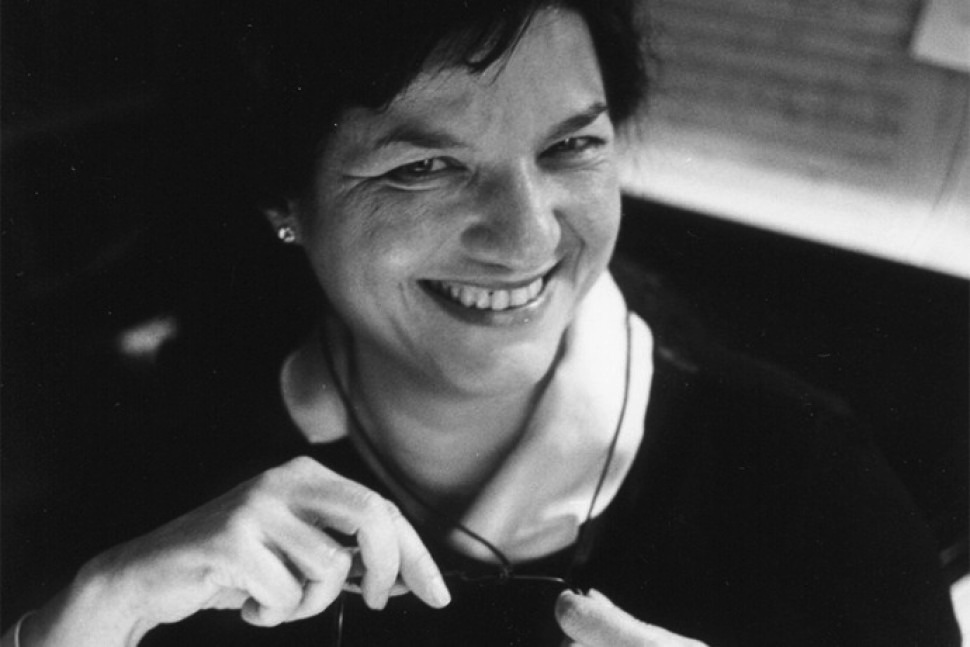 It was with both great enthusiasm and spontaneity that the Umlaut collective turned to composer Pascale Criton to invite her to work on an original creation. The project brings together musicians from the Parisian and Berlin collective.
The French contemporary music composer and musicologist is particularly dedicated to micro-tonal scales, whether associated with traditional instruments or digital synthesis. Her music is characterized by a ductile approach between pitch, timbre, noise and acoustic phenomena, which stimulates the emergence of incredible sounds. The composer is used to working in close collaboration with the musicians she writes for and this is part of the DNA of the Umlaut "musicians-researchers": to seek the sound, to feel around, to experiment together…
These three days of creation will be a real meeting between the composer and the musicians. They will exchange ideas to create a new piece together, between writing and improvisation.


Amaryllis Billet (violin) / Anna Jalving (violin) / Fanny Paccoud (viola) / Sarah Ledoux (cello) / Joris Rühl (clarinet) / Karl Naegelen (composition)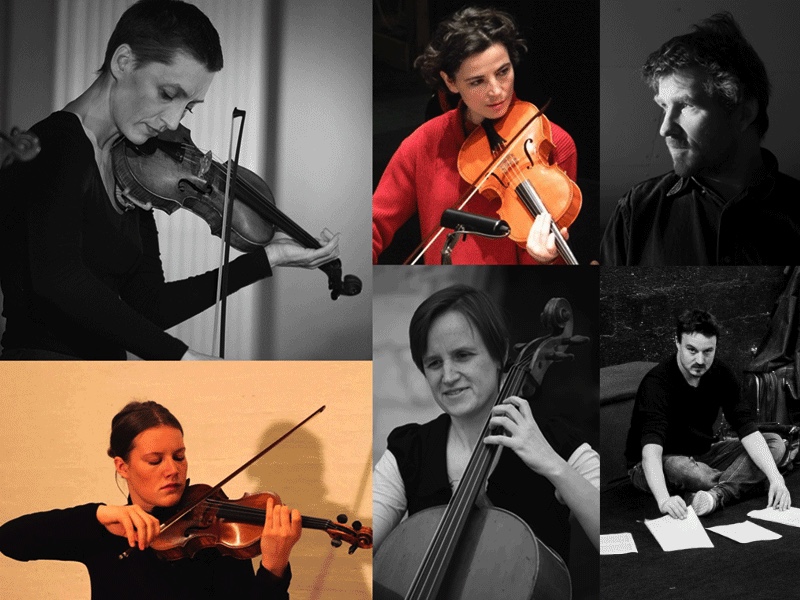 The creation of the piece "Calques" brings together the Quatuor Umlaut, the clarinetist Joris Rühl and the composer Karl Naegelen. The latter two began a long collaboration more than 10 years ago, through notable projects such as Fenêtre Ovale, and in 2019, a concerto for clarinet with ONCEIM. The Quatuor Umlaut is a brand new ensemble. It is a string quartet initiated by the two violinists Amaryllis Billet from the Umlaut collective, and Anna Jalving.
This creation is conceived as a sort of extension of the concerto, built around a zoom relation between the clarinet part and the quartet. As if the quartet were trying to recreate "on a large scale" the sound of the clarinet, a true "model" of sound, and in particular of slowly evolving multiphonics thanks to the continuous breathing technique.


Bianca Iannuzzi (voice) / Eve Risser (piano) / Luc Ex (electro-acoustic bass) / Francesco Pastacaldi (drums)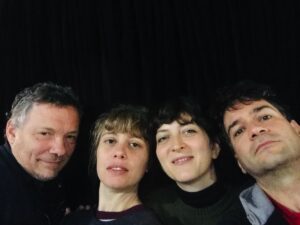 For her new band Brique, pianist Eve Risser brings together singer Bianca Iannuzzi, bassist Luc Ex and drummer Francesco Pastacaldi. This new quartet will play its first concert at the end of this residency.
"It's hard to write words before notes but the first few sounds have been made and a nice structured paste like a house made by Buster Keaton comes out with a lot of springs possible and four piece songs." Luc Ex.