Hannes Lingens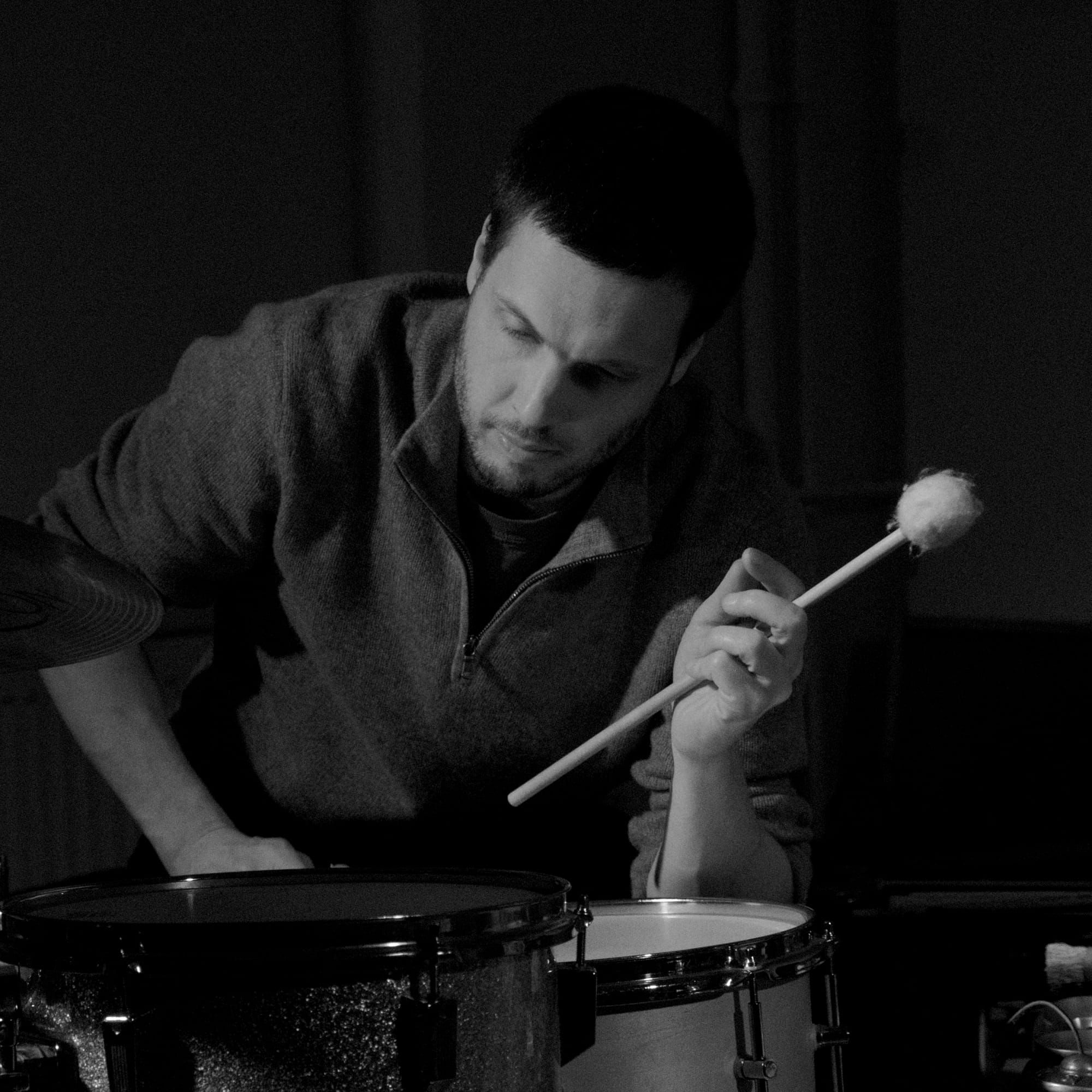 © Photomusix:C.Marx 3
Hannes Lingens is a drummer and accordionist based in Halle (Saale) and Berlin. He focusses mainly on the intersection between improvised and composed forms of experimental music. Next to long time collaborations with Félicie Bazelaire, Pierre Borel, Hannes Buder, Johnny Chang a.o., he has worked with improvisors like Toshimaru Nakamura, Christof Kurzmann, Olaf Rupp and John Tilbury. As an interpreter, he has collaborated with Peter Ablinger, Philip Corner, Phill Niblock and Chiyoko Szlavnics among others. He also composes music himself.
Website : hanneslingens.de
Albums and scores
Agenda - Hannes Lingens
---
More info
24 April 2021
Umlaut On Air
Umlaut live on Radio Shak!
1 week, 18 artists, 4 creations, 1 broadcast.